---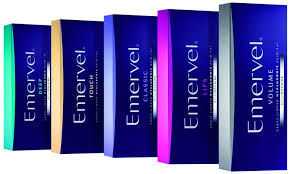 ---
Emervel was introduced to the UK and Europe in 2011 by Galderma the manufacturers of Restylane and Azzalure.
Dr Teri Johnson started to use Emervel in 2010 in her Cheshire clinic and it soon became one of her favourite Dermal Fillers.
In 2016 Galderma integrated the EMERVEL range into their Restylane range to create one large range of hyaluronic acid fillers. Since then the EMERVEL brand name is no longer in use and all products have new names.
---
What is the Emervel range of Dermal Fillers?
Emervel is a range of products used for non-surgical facial aesthetic enhancement. Emervel provides an effective way of smoothing away wrinkles and enhancing and/or replacing lost volume to facial features.
---
What is in Emervel?
Emervel contains hyaluronic acid, a molecule found in most living organisms. Hyaluronic acid is a sugar-based molecule that has been in use for facial aesthetics for many years.
---
What makes Emervel unique?
Emervel incorporates the unique Optimal Balance Technology™, providing a customised range of soft Dermal Filler gels that ensure perfect integration into the varying skin layers. Emervel's technology offers safety and longevity. There is extensive clinical evidence supporting Emervel – giving you peace of mind. Whether you wish to restore or replace volume to facial features or smooth away facial lines, wrinkles and folds – the Emervel range will has a product to suit your individual aesthetic needs.
All Emervel® products are based on hyaluronic acid (HA), a natural substance found in your own skin. Optimal Balance Technology™, the unique technology behind Emervel, ensure its fixed HA concentration is the most suited to our own body's concentration for enhanced safety and longevity.
---