---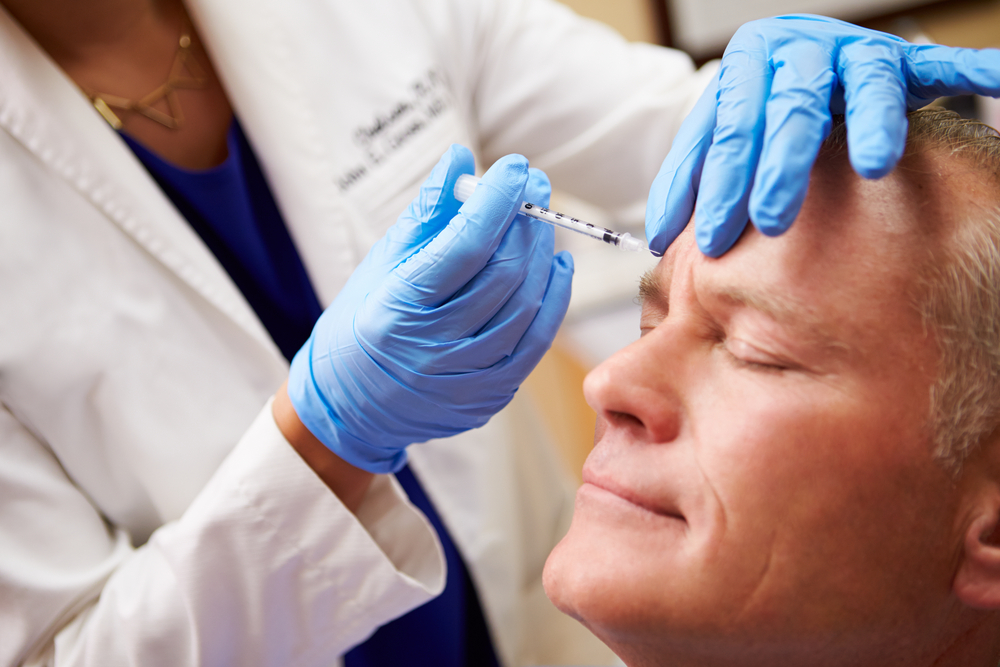 ---
What Treatments do Men have at Cheshire Lasers?
Men are often just as concerned about the way they look as women, and should not be ashamed of this.
At Cheshire Lasers Clinic many of our treatments are popular with men.
Gentlemen often consult for minor surgery treatments such as wart, skin tag and milia removal.
Laser treatments for tattoo removal and thread vein removal are the most popular treatments with our aestheticians.
Men also need to look after their skin more and are they are looking for solutions for redness, sun damage and general ageing. At Cheshire Lasers our skin rejuvenation treatments and our skincare products are excellent for this.
---
What Treatments does Dr Teri Johnson perform on Men?
Dr Teri Johnson performs mainly injectable anti-aging treatments.
She has many male clients at her Cheshire Clinic. In fact 20-25% Dr Teri's treatments are performed on men and many of them have been booking treatments with her for over 10 years.
The most popular treatment Dr Teri performs on her male clients currently, is Botox. 
Other popular treatments she performs on her male clients include:
Anti ageing skin care consultations 
---
Dr Teri's Training for Botox and Fillers in Men
Dr Teri has attended many courses and masterclasses over years to study the male face. She understands how Men want to look handsome and masculine. They do not want their Botox or Dermal Filler treatment to make them look more feminine.
A man has much stronger muscles in his face so Botox doses need to be adjusted accordingly.  
Dr Teri has studied how the male face ages over time and understands how bone is lost and the soft tissues reposition. She has attended training on numerous occasions to learn how to enhance the male face and to improve a man's features. She mainly uses Botox, Dermal Fillers and Sculptra.  
---
How does a Man's Botox or Dermal Filler Treatment differ from a Woman's?
For some treatments such as Botox and Dermal Fillers a man can expect to pay a little more for his treatment. More product is often needed to achieve the desired cosmetic effect due to the anatomy and musculature of the male face.
For Collagen Stimulation treatments such as Sculptra, Dr Teri finds that men often make more collagen. Men therefore usually need less treatment sessions to gain the same results as a woman. 
---