---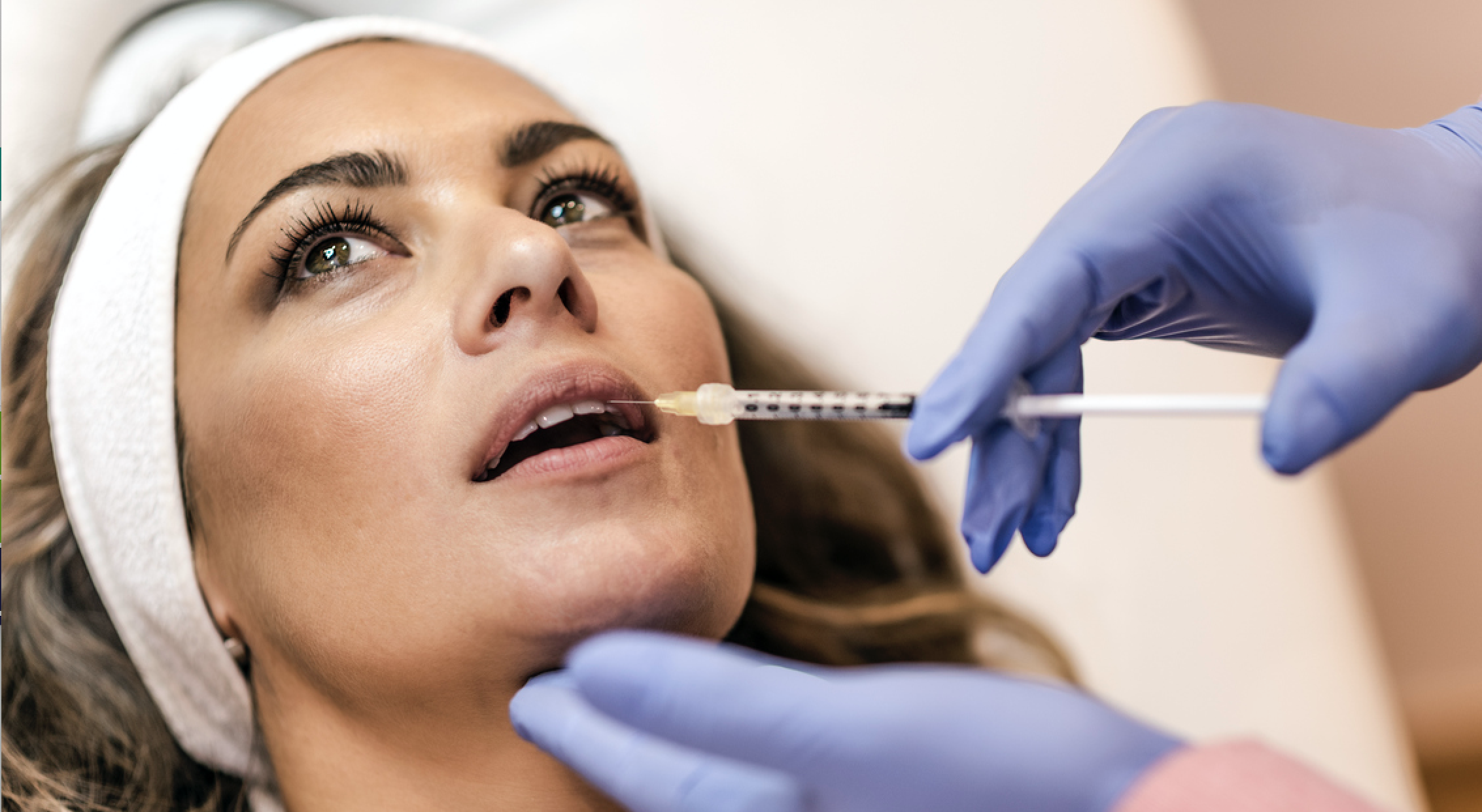 ---
Dr Teri Johnson performs Lip Enhancement Treatments at Cheshire Lasers Clinic in Middlewich, Cheshire.
---
What is Lip Enhancement?
Dr Teri's Lip Enhancement Treatment:
Increases the lip volume
Gives the lip border more definition
Can enhance the cupids bow if required
Hydrates the lips
Lifts the mouth corners if required
Can enhance the philtrim
---
Who is Lip Enhancement Suitable for?
Dr Teri's Lip Enhancement is popular with Men and Women with the following concerns:
Lip volume has decreased due to age
Small lips that look even smaller when you smile
Asymmetrical or unbalanced lips
Lip Enhancement increases the size of the lip. If you require definition without a significant increase in lip volume or if you have smokers lines. Dr Teri recommends Lip Rejuvenation treatment.
Find out more about Lip Rejuvenation here. 
---
Before performing a Lip Enhancement treatment Dr Teri recommends a consultation with her first at her clinic Cheshire Lasers.
She will assess the lip and also the underlying structure of the teeth and bite underneath.
She can discuss your concerns and recommend the right treatment for you.
If you have naturally small lips it may be due to your teeth or bite. You may benefit more from a visit to the dentist or orthodontist for an assessment. The answer to your asymmetries or small lips may not be lip Dermal Fillers but braces!
Most people do not want a "trout pout" a subtle Lip Enhancement is usually the preferred treatment among her patients. Dr Teri herself prefers natural-looking lips, she is not a fan of the large Lip Enhancements that are in fashion with some celebrities recently.
---
Prices of Lip Enhancements
Prices for these treatments vary from £220 – £400 depending on products used.
Dr Teri only ever injects 1ml of Dermal Filler in the lips at one treatment session.
---
How long does a lip treatment last?
Lip Enhancement treatments tend to last around 6 months and most people are ready for a top-up 6-12 months later.
---
What Dermal Filler is used?
Dr Teri uses a variety of Dermal Fillers from the Juvederm, Restylane, Belotero and sometimes Teosyal ranges. The product used depends on the thickness of the skin and the amount of volume that has been lost around the mouth, the volume loss in the lip itself and the amount of lift and enhancement the patient wants as well as how subtle an effect is required.
---
Find out more about Dermal Fillers pre-treatment advice and aftercare and more here. 
---
View a selection of Dr Teri's Lip Enhancement Treatment Examples:
---
These lips were enhanced with 0.8ml of Teosyal Kiss to give a fuller more hydrated look.

---
Restylane was used by Dr Teri to create more volume in the lips and enhance the cupids bow.

---
These lips were naturally full already, Dr Teri used Juvederm Smile o.55ml to give them more definition, enhance the cupids bow and increase the lip volume slightly.

---