---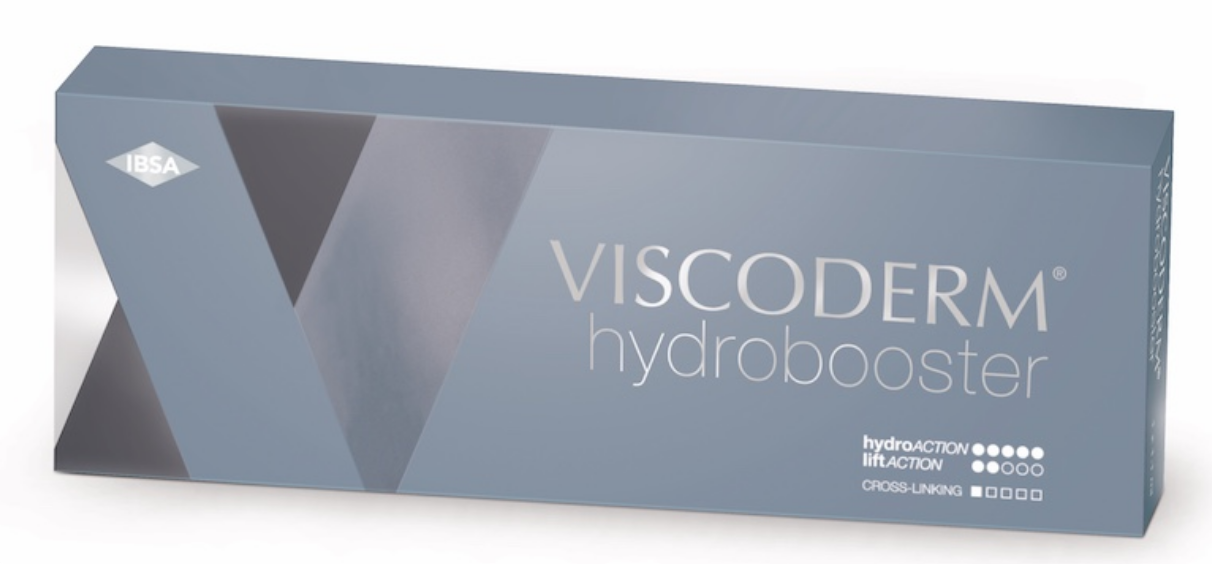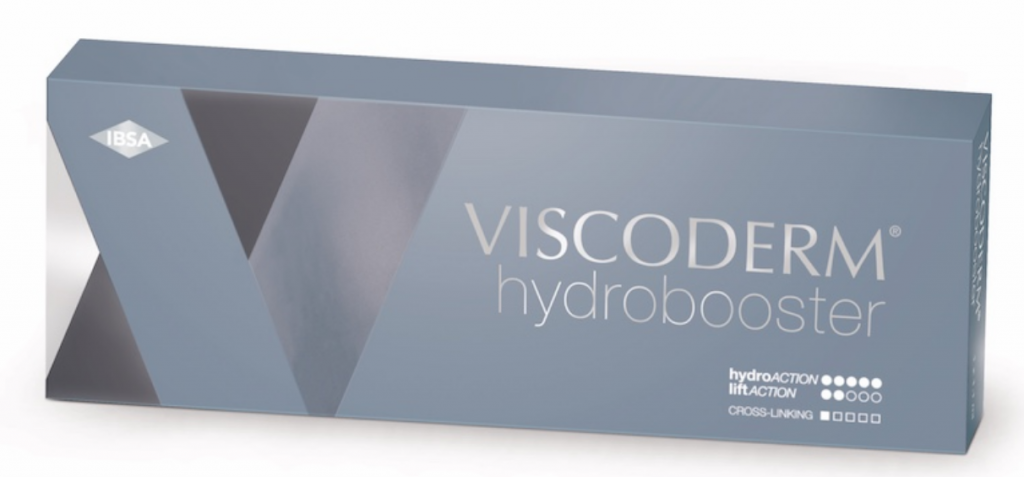 ---
What is Viscoderm Hydrobooster?
Viscoderm Hydrobooster is an injectable hyaluronic acid product that has been formulated to improve the skin's elasticity, hydration and radiance, it also smooths superficial fine lines and wrinkles caused by dynamic facial expression. It is not a filler it is what we call a skin booster.
---
How Does Viscoderm Hydrobooster work?
It has two functions which both help to stretch superficial wrinkles in a natural way, resulting in its unique HYDROSTRETCH action.
Action one is deep hydration.
Improving elasticity, radiance and smoothness of the skin. Biorestructuring activity is prolonged over time.
Action two is tissue restructuring. 
Stretching superficial wrinkles for those with moderate to advanced signs of ageing. Particularly indicated for dynamic areas of the face around the eyes, mouth and forehead.
---
How many treatments are required?
For the best results possible, most people need two separate treatments 8 weeks apart. However, some people need only one treatment.
---
How long does Viscoderm Hydrobooster last?
The results last about 6 months.
---
What to expect during a Treatment
The full procedure can take between an hour and 90 minutes.
We will apply numbing cream for 20 minutes before your treatment commences.
The treatment itself involves multiple tiny injections and runs a high risk of developing small bruises.
The results can be seen after 2 weeks but it takes 8 weeks to appreciate the full results.
We will arrange a check-up 6 to 8 weeks after your treatment and schedule your next treatment should you need it shortly after.
---
Is Viscoderm Hydrobooster Safe?
Viscoderm Hydrobooster is a hyaluronic acid skin booster made by IBSA, famous for manufacturing Profhilo.
Their products have a great safety record and can be hylased should any adverse event occur.
---
Is Viscoderm Hydrobooster for me?
We recommend this if your skin looks dull, dry and lacklustre and if fine lines and wrinkles have become more noticeable over the last few years, especially around the mouth, eyes and forehead.
---
How do I book a Viscoderm Hydrobooster treatment?
Please arrange a consultation to assess your suitability for the treatment. If suitable, we can then counsel you on what to do before and after treatment and time the treatment when it would not be a problem to cover bruising.
Due to the time required to perform this procedure, we can not perform the treatment on the same day as the consultation.
Viscoderm Hydrobooster is carried out by Dr Teri Johnson.
Price £400 / treatment
---
View some before and after images provided courtesy of the manufacturer.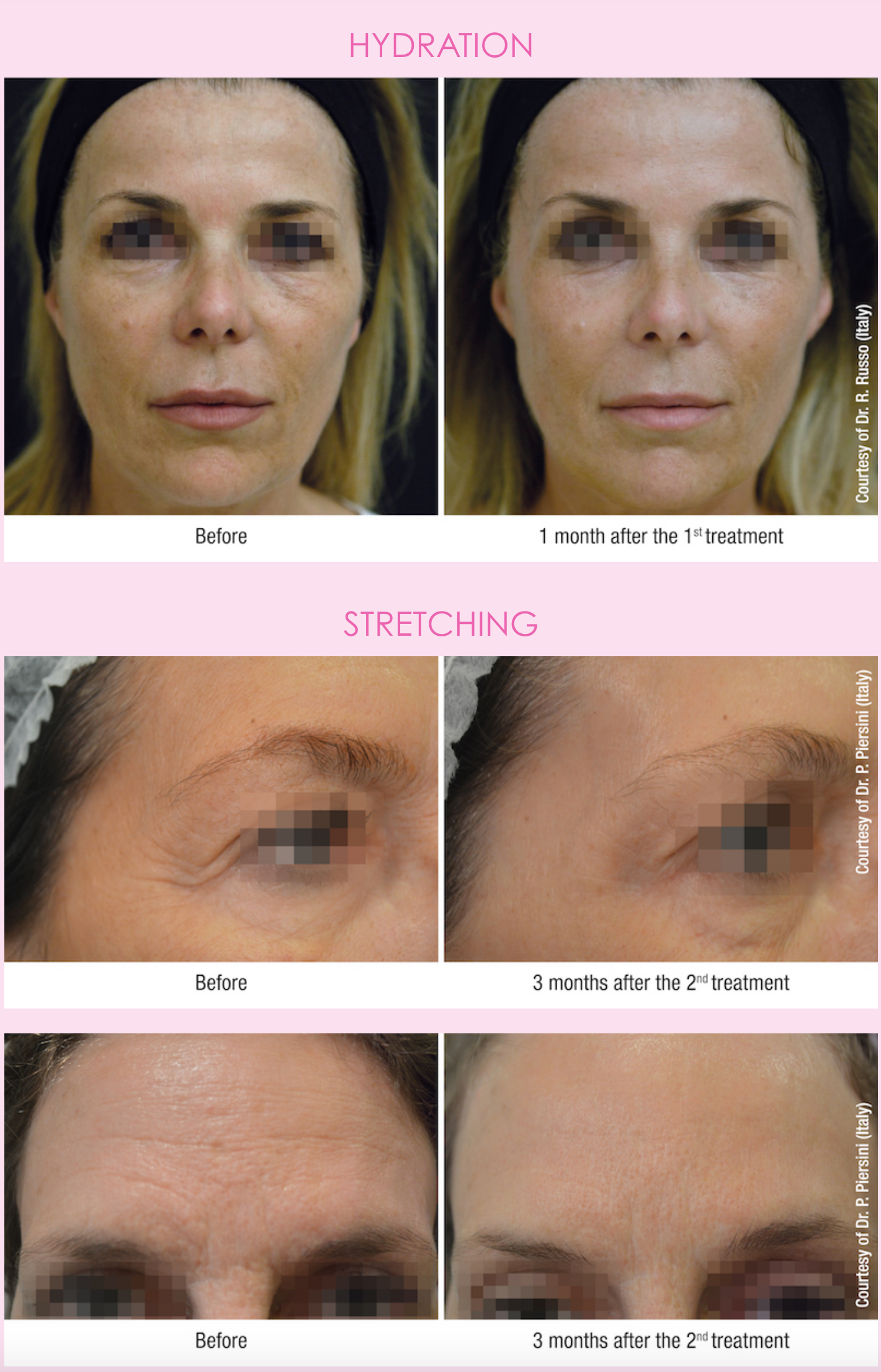 ---