---
---
What is Restylane?
Restylane is a Dermal Filler it was launched in the UK in 1996 by Q-Med. The manufacturer, Q-Med is now part of Galderma.
In 2016, the EMERVEL range of hyaluronic acid-based fillers, also from Galderma, was integrated into their Restylane range to create one large range of hyaluronic acid fillers incorporating NASHA Technology and Optimal Balance Technology into one product brand.
Restylane is a gel containing particles of cross-linked hyaluronic acid similar to the body's own natural collagen. It is non-animal in origin and does not require a patch test. The full range contains 0.3% lidocaine for improved patient comfort.
The hyaluronic acid slowly breaks down over months eventually leaving no trace of the product. Results after treatment often last between 6 to 18 months. 
---
What does a treatment involve?
Dr Teri injects the gel into the skin with a very fine needle or a cannula. She uses Restylane to soften lines and folds, as well as to restore the signs of ageing by volumising the face with her multi-point lift treatment. 
Find out more detail about a dermal procedure here. 
---
Is Restylane Safe?
Restylane is a safe treatment. It has 20 years of supporting clinical data. In 2016 Galderma estimated that it has been used in over 20 million treatments worldwide.
---
View the products in the Restylane range used by Dr Teri Johnson:
---
Restylane Classic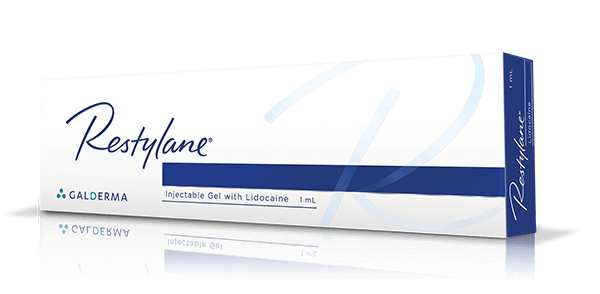 Restylane has an intermediate-sized gel-particle and is specifically designed for the correction of moderate facial wrinkles e.g. forehead wrinkles, glabella lines, mild nose to lip furrows and lip enhancement. It contains lidocaine to reduce the discomfort from the procedure.
---
Restylane Lyft (Perlane)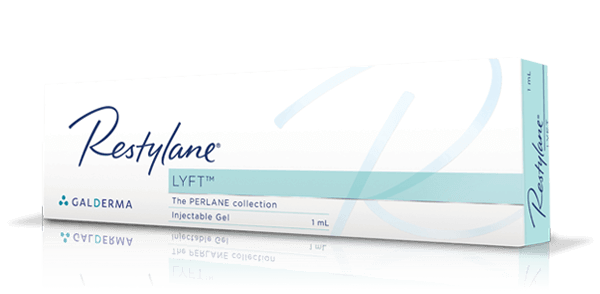 Restylane Perlane has the largest gel particles in the Restylane product range and is intended for shaping the contours of the face, for correcting deeper folds and lip enhancement. e.g. Naso-labial folds, marionette folds, cheek enhancement, chin and jaw augmentation.
---
Restylane Refyne (formerly Emervel Classic)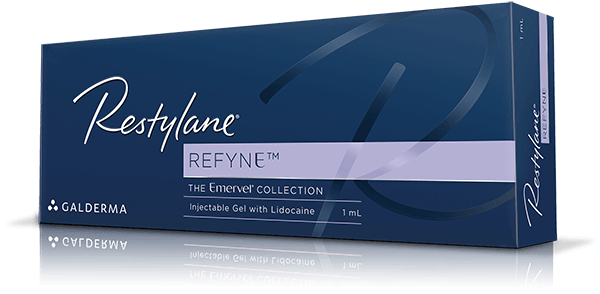 Restylane Refyne provides a medium lifting effect, ideal for fine to moderate lines and wrinkles. It also works well for lip rejuvenation and restoration.
---
Restylane Volyme (formerly Emervel Volume)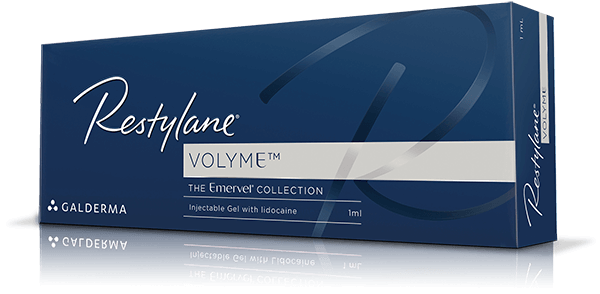 Restylane Volyme has a very high volume lifting effect and integrates with the skin matrix. Used to address lost facial volume associated with ageing. It is a great product for enhancing or contouring facial features such as the cheekbones, cheeks and chin.
---
Restylane Defyne (formerly Emervel Deep)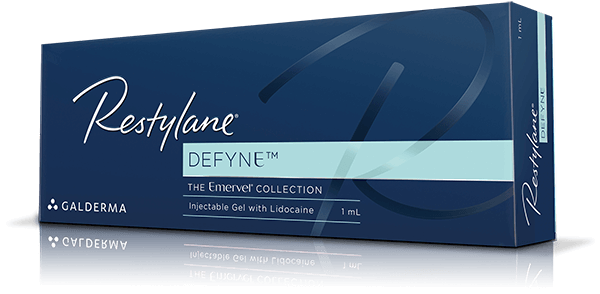 Restylane Refyne has a high volume lifting effect and integrates with the skin matrix. Used to smooth away deep wrinkles or folds such as naso-labial and marionette lines (mouth-to-chin lines).
---
Restylane Kysse (formerly Emervel Lips)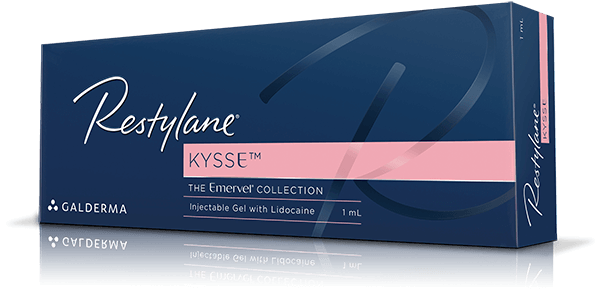 Restylane Kysse – specifically formulated to enhance, define or augment the lip body and border. As with all of the Restylane range it contains lidocaine for improved comfort during the procedure.
---
---