---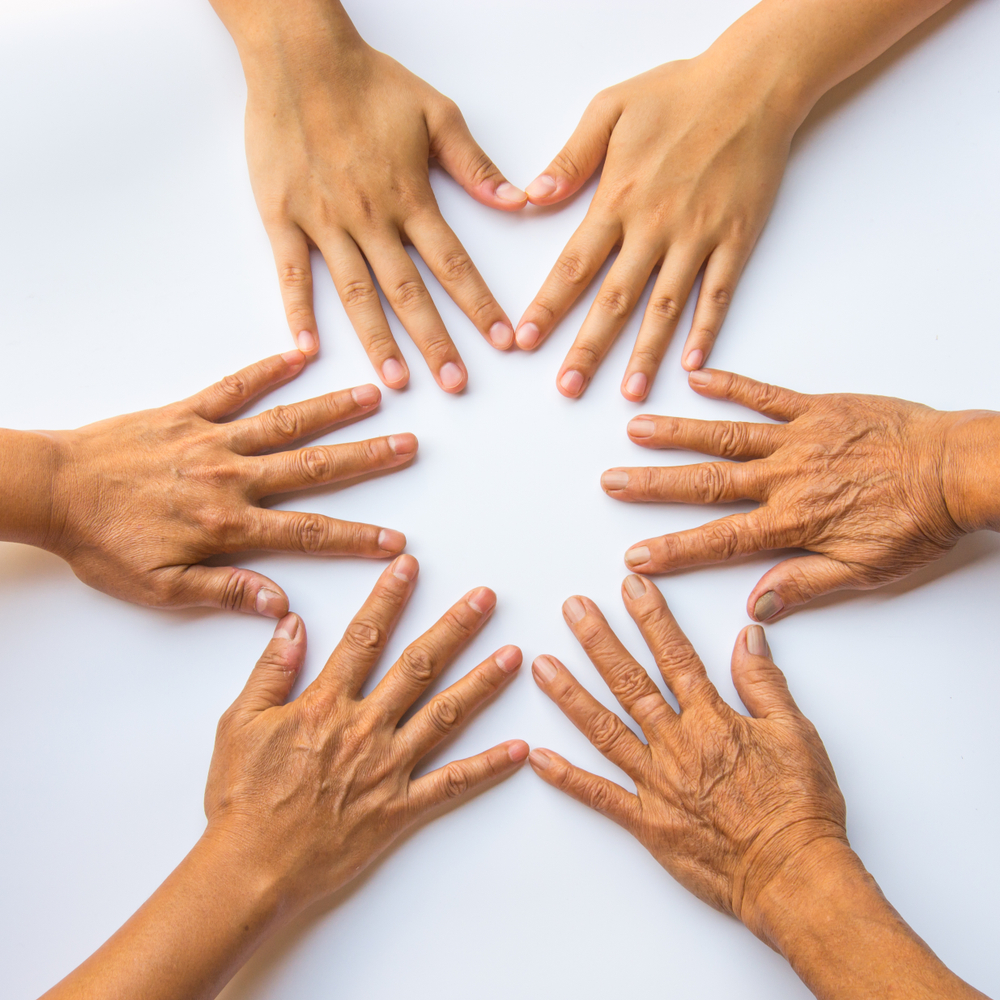 ---
Dr Teri Johnson provides a wide range of hand rejuvenation treatments at Cheshire Lasers Clinic.
Find out more about the other treatments available here.
---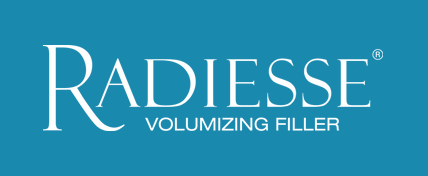 Radiesse can help to improve ageing hands where loss of fat and thin skin has resulted in a bony appearance and unsightly veins.
---
What is Radiesse and how does it work?
Radiesse is a Dermal Filler launched in the UK in 2004, it is made up of tiny beads of calcium hydroxylapatite (CaHa). CaHa has been safely used in the body for many years. Radiesse is not a permanent filler, the average effect lasting around 12 months depending on the client and the area treated.
Once injected into your skin, the smooth and spherical CaHA particles form a 'scaffold' which stimulates your own cells to produce collagen. The gel carrier dissolves within a few months and are completely metabolised by the body, leaving only the new collagen structure.
---
What happens during the Radiesse Hand Rejuvenation Treatment?
Dr Teri Johnson will perform a consultation and will discuss what you hope to achieve from the treatment and tell you whether or not these results are achievable. Your medical history will be taken, to ensure that there are no reasons why you shouldn't have the treatment.
A cannula is used to deposit droplets of the Radiesse gel in the skin evenly over both hand to ensure the hands are equally covered.
Each hand takes about twenty minutes to treat. The hands are then thoroughly massaged firmly to ensure even spread of the Radiesse gel.
---
What should I expect after treatment?
You can return to work the following day after this procedure. However please avoid exposing your hands to any chemicals or dirty environments where the injection sites could be exposed to irritation or infection. Protection such as gloves would help reduce any adverse exposure.
You may have a few small bruises on your hands for a day or two afterwards.
With clean hands, massage your hands for a few days after treatment.  This will ensure the Radiesse is distributed evenly.
---
How Safe is a Radiesse Hand Rejuvenation treatment?
There are few reported side effects from clinical trials and actual usage of this product. Common injection-related reactions may occur, such as swelling, pain, itching, discolouration and tenderness at the injection site.
Some lumpiness at the injection site can rarely occur.
---
How much is a Radiesse Hand Rejuvenation treatment ?
£400 – 1.5ml of Radiesse  1/2 each side.
---
How many treatments will I require ?
The number of treatments usually depends on your age. It also depends on how your hands have aged and the results you want to achieve.
The following is a guide:
55+ you most likely need 2 treatments for a good result 4-6 weeks apart.
45 a single treatment is usual enough.
45 – 55 the amount varies depending on the individual.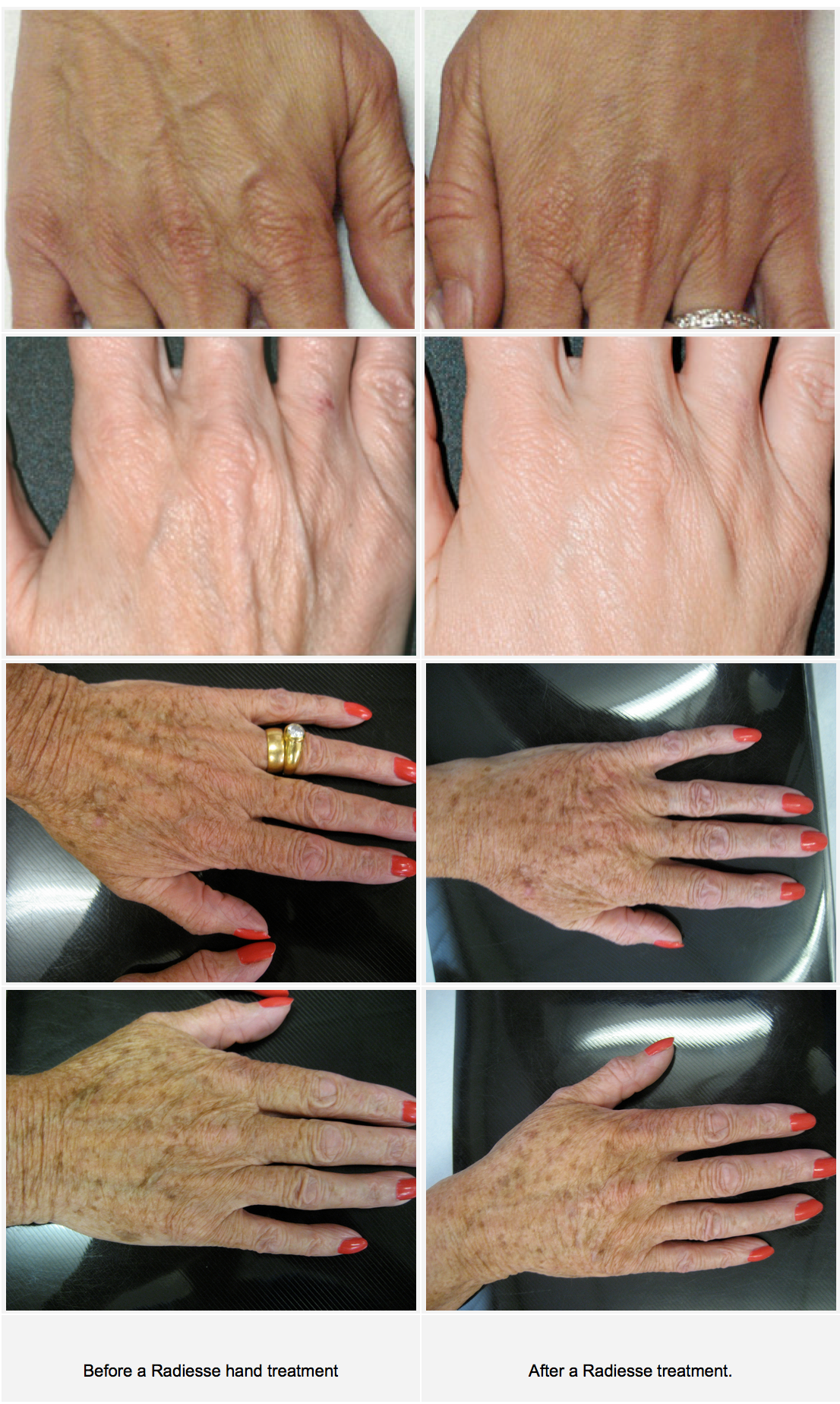 ---