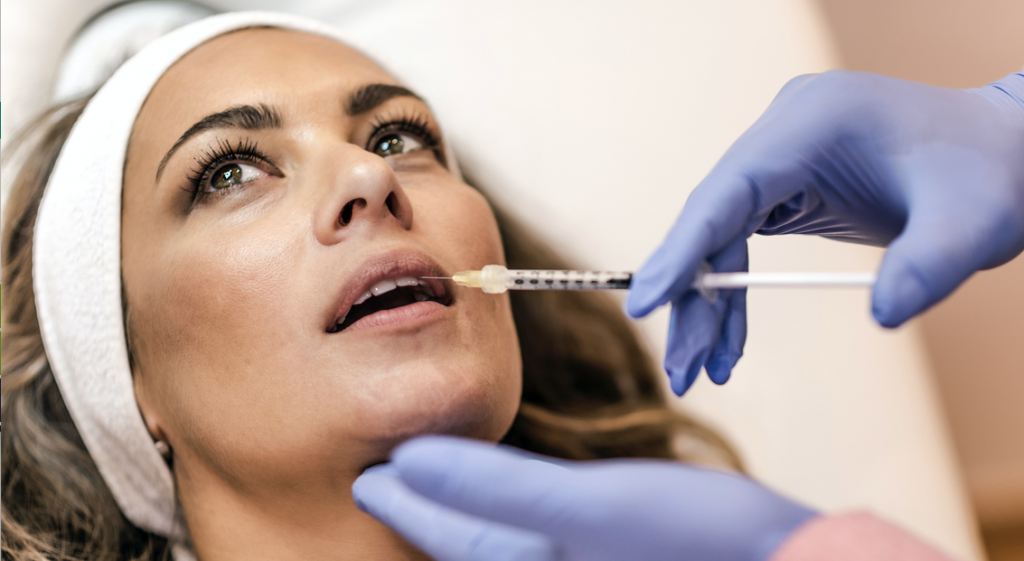 Dr Teri specialises in treating the lips and the area around the mouth where there are signs of ageing.
She enjoys treating early signs of ageing to prevent the lines and wrinkles from developing in the first place and also enjoys treating more advanced ageing where she may need to use a combination of different treatments.
---
Dermal Filler Treatments
Dermal filler treatments can be broken down into two types:
Lip Rejuvenation is a soft subtle treatment using dermal fillers in and around the lip area to recreate a youthful appearance, add back hydration and reduce fine lines.
Find out more about Lip Rejuvenation here.
Lip Enhancement treatments can be tailored to suit all ages. This treatment focuses on replacing lost volume, providing a more youthful structure to the lips, and improving hydration.
Find out more about Lip Enhancement here.
---
Botox Treatments
Botox can be used around the mouth to offer two types of results:
Reduction in Smoker's Lines
The medical term for smokers' lines is perioral lines. These lines develop in lots of people, you don't have to be a smoker to develop them. They are much more common in women as they have less fat supporting the skin in this area compared to a man, and over time, this small amount of fat goes with ageing. The muscle underneath creates movement of the mouth and becomes more visible over time, and this makes the lines look worse.
Botulinum Toxin relaxes the muscles that purse the lips. By reducing the repeated contractions, the fine lines caused by the movement reduce for the duration of the treatment. This treatment takes knowledge and skill as too much muscle relaxation can lead to speech, kissing and eating difficulties.
The Lip Flip
The Lip Flip is a term people now use to describe the results of botulinum toxin treatment around the mouth to give a more fuller lip.
Injecting Botox around the mouth muscle ( perioral muscle) at certain points relaxes the muscle and 'flips' the lip out to make it appear fuller, plumper and much more visible.
Find out more about Botox Treatments in general here.
---
Alternative Lip Rejuvenation Treatments
We can improve around the mouth with a variety of other treatments.
These are a few of her favourite treatments. They are not provided by Dr Johnson but her Aestheticans and her associates do.
Effective Perioral Lip Rejuvenation Treatments Include:
---